Oklahoma Workers' Compensation Insurance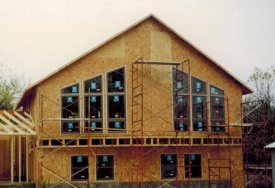 Your employees trust you to provide a safe working environment. No matter how committed you are to safety education and inspections, however, injuries can happen at any time. Making sure your employees are covered by Oklahoma workers' compensation insurance is your responsibility. Without it, the burden to pay medical expenses or lost wages falls on you. As these costs add up, your business may not survive.
Workers' Compensation Coverage
The law is very specific when it comes to work-related injury compensation. In determining the exact amount an employee is entitled to, two main criteria are evaluated:
How temporary or permanent the injury is
How much the injury interferes with the employee's work
Depending on the severity of these two factors, you may need to compensate the employee's wages for a significant period while they recover. When you add in medical costs, you could see your bottom line fall deeper into the red. Oklahoma workers' compensation insurance can take this burden off your shoulders. Thompson Agency can provide you with the coverage you need to make this situation less stressful for both you and your injured employee.
This coverage doesn't just benefit you—it gives your employees the security they need in times of hardship. When a team member is injured on the job, the rest of your staff will take note of how the situation is handled. If you have a good workers' comp policy, you'll instill confidence and loyalty in your team.
Get a Quote at Thompson Agency
At Thompson Agency, we offer free no-obligation quotes on our workers' comp insurance policies. We'll answer any questions you have about your coverage and advise you on the best plan to suit your business. If your workers are at higher risk than those in other workplaces, we can ensure you have ample coverage to protect you. Request your workers' compensation insurance quote now.