Errors and Omissions Insurance Providers in Oklahoma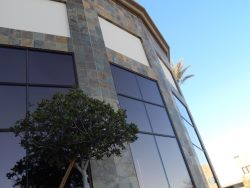 Professional negligence can be a concern in any industry. If a customer attempts to sue you in Ada or in other nearby cities for inadequate performance or poor advice, our errors and omissions insurance providers in Oklahoma can assist you.
Errors and omissions insurance, or E and O insurance, protects your company from negligence lawsuits. When human error is involved in your day-to-day process, this type of coverage is a necessity.
Service Businesses
Businesses that perform specific services make commitments to their customers every day. Electricians, landscapers, plumbers, and other trade specialists are expected to approach each project with the proper techniques to ensure safety. Unfortunately, mistakes can happen. If you own a service business, an E and O policy can make these mistakes less devastating for your company.
In some cases, you may have done your job correctly, but a customer claims otherwise. Our insurance policies can protect you even when the accusations are false.
Consulting Businesses
Though you may not perform technical tasks as a consulting business, your customers are hiring you for your knowledge and expertise. Clients trust that your advice is honest and accurate, and they'll often make big decisions based on your recommendations. However, though you may be an expert, you cannot predict what other factors may lead to a bad outcome.
If you mistakenly give bad advice or if a client believes your advice caused their misfortune, professional negligence insurance can provide support. An E and O policy can cover you whether the claims are false or legitimate.
Whether you own a service or consulting business, Thompson Agency will set you up with one of the best errors and omissions insurance providers in Oklahoma. We'll determine which company satisfies your needs the most, and we'll make sure your policy is drawn up to fit your specifications.
Call today or request a quote to get your E and O insurance coverage in place as soon as possible. We're ready to protect you from professional negligence claims.