Surety Bond Companies in Oklahoma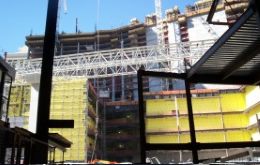 Thompson Agency works with the most experienced surety bond companies in Oklahoma. Our goal is to provide properly executed bonds for your business, no matter what industry you specialize in.
Surety bonds are important components in any business. You may need a bond to guarantee contractual completion of work, or the law may require you to file a bond to confirm compliance with licensing requirements. These two distinct purposes define the main types of surety bonds: contract and commercial.
Contract Bonds
Contract performance bonds feature a contractual agreement between two parties with a third party acting as a guarantor of the contract. For example, when customers hire you to complete a project, a contract bond acts as insurance that you complete the job.
Purchasing a contract bond in advance protects you should you fail to deliver the service as promised. Thompson Agency works with specialized surety companies to ensure you have reliable protection.
Other types of bonds that fall under this umbrella include maintenance, supply, and bid bonds. Regardless of the type of contract bond you require, our knowledgeable professionals are up to the task.
Commercial Surety Bonds
This category of bonds represents non-contract purposes. Instead of having a two-party agreement, commercial surety bonds act as proof that an organization complies with legal expectations. These terms can be defined by court order, specific license and permit regulations, or building codes.
Though these are different from contract bonds, the agents at Thompson Agency know how to identify your bonding needs, and they'll help you file your bonds correctly. We cover license and permit bonds, court bonds, and subdivision bonds. We're experts in this area, so you can depend on accurate bond processing.
Let our experienced agents help you pinpoint the right bond for your business. We'll find the right surety bond company in Oklahoma to structure your insurance. Contact us today to learn how Thompson Agency can help you protect your contract and non-contract bonding status.