Retail Store Insurance in Oklahoma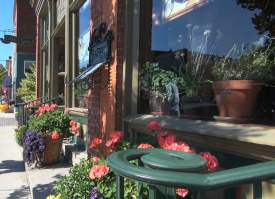 Retail is a broad commercial category that serves an unlimited customer base. Most retail operations include a brick-and-mortar building and substantial inventory. Typically, these assets make up the bulk of the business' market value, so it's important that they're protected with all-inclusive retail store insurance. In Oklahoma, Thompson Agency can provide the coverage you need.
Liability Insurance
With our retail liability insurance, you'll have financial support if a customer is injured in your store. Lawsuits can end a business, and Thompson Agency is here to make sure you don't fall into that category. We start your package with general liability and property coverage, but we'll add on other policies as needed. We customize plans to fit your business.
We can also protect your business assets from unforeseen damage. Product loss can be a costly disaster that may be impossible to recover from. When you obtain a policy through one of our leading retail insurance companies, you'll be protected if your inventory is damaged.
Your business may have several retail locations. Each one can be susceptible to storm destruction, vandalism, or accidental damage. Our commercial building insurance makes restoring your property after these catastrophic events easier.
Auto Coverage
Furniture retailers or large electronic stores stock large products that often must be delivered to customers. An auto insurance policy covers your drivers and delivery vehicles in case of road accidents. When your products are constantly moving from point A to point B, you need a substantial policy to protect you from expensive damage and any related medical costs.
We help all types of retail businesses, such as pet stores, hobby shops, and clothing stores. Regardless of what you sell, Thompson Agency is committed to insuring your entire retail operation.
Give us a call today and we'll set you up with your personalized retail store insurance in Oklahoma. Let us know how we can protect you!